Vision Statement
We envision a Digital Healthcare world where adherence is no longer guesswork and patients are empowered to maximize the effectiveness of their medications.
Who we are
IMC is the global leader in smart medication adherence solutions, having supplied over a million units to the clinical trials and research markets. IMC manufactures iOS and Android NFC-certified Med-ic Smart Blister Packages, eCAP Smart Medication Bottles and the temperature-aware Med-ic Smart Syringe Pack.
IMC is active in the AI-enabled digital health field, offering its HIPAA compliant, secure CertiScan clinical research adherence cloud. IMC's latest Lilipond AI project is aimed at detecting opiate abuse early to avoid dependence and addiction.
Mission
What we believe
We design end-to-end solutions and conduct research and development primarily in the areas of pharmaceutical, logistics and supply chain compliance technologies. Our teams of talented and creative people integrate existing skills, forward-thinking, subject matter expertise and novel technologies into new inventions to realize our Vision. We are a global player in our fields of excellence and provide a stimulating, supportive, and rewarding environment for our employees and partners.
IMC espouses five core values: creativity; technical, financial and operational discipline; and common sense:
Creativity is based on a fundamental human quality – curiosity. Creative thinking comprises flexibility, originality, fluency, and associative and metaphorical thinking. By being curious and looking around us we can develop new solutions, abandon old tracks and forge new paths – "thinking outside the box".
Scientific and technical expertise are required to convert creative thinking into real products and solutions. Fundamentals form the "grammar" of everyday development and engineering. Embracing fundamentals allows us to better understand our world.
Today's global economy is organized through standards. Standards are based on disciplined processes, quality management systems, and controls and policies, as specified in the constitutions of ISO, GMP and other standards. Operational discipline promotes better communication, even across geographic and language barriers, and yields efficiency, reproducible quality, and allows us to satisfy customer requirements through timely delivery of high quality products. We converge the best of traditional and agile management concepts to enable rapid iterations of innovative solutions within the strict framework of regulatory standards.
Money is the basic business driver. It pays salaries, pays rent, and supports daily activities. In an ideal business, money is a renewable resource that must be managed and cared for. It is also a limited resource requiring respect. Sound financial management requires a fair approach to resource allocation and balanced management of risks, costs, benefits and profits.
Common sense is the acid test of every decision made by or for an individual. It is about prudence and sound judgment. Common sense is subjective and involves personal experience, study, research, knowledge and beliefs. The application of common sense to judging others' decisions is difficult, because it requires not only one's own view, but also an empathetic view of the world from the perspective of other people, cultures, environments, and educational backgrounds.
Founders
Our Story
Started with a curious (thought – no that is not verbal) question about medication non-adherence (non-compliance back then) and how technology, if possible could help understand the "after weekend, Monday morning" patient. This query from the professor, the psychiatrist, Dr. Allan to Mr. Michael, the award winning entrepreneur, is how this led to the birth of the electronic content monitor (ECM), known throughout the clinical trial world as Med-ic.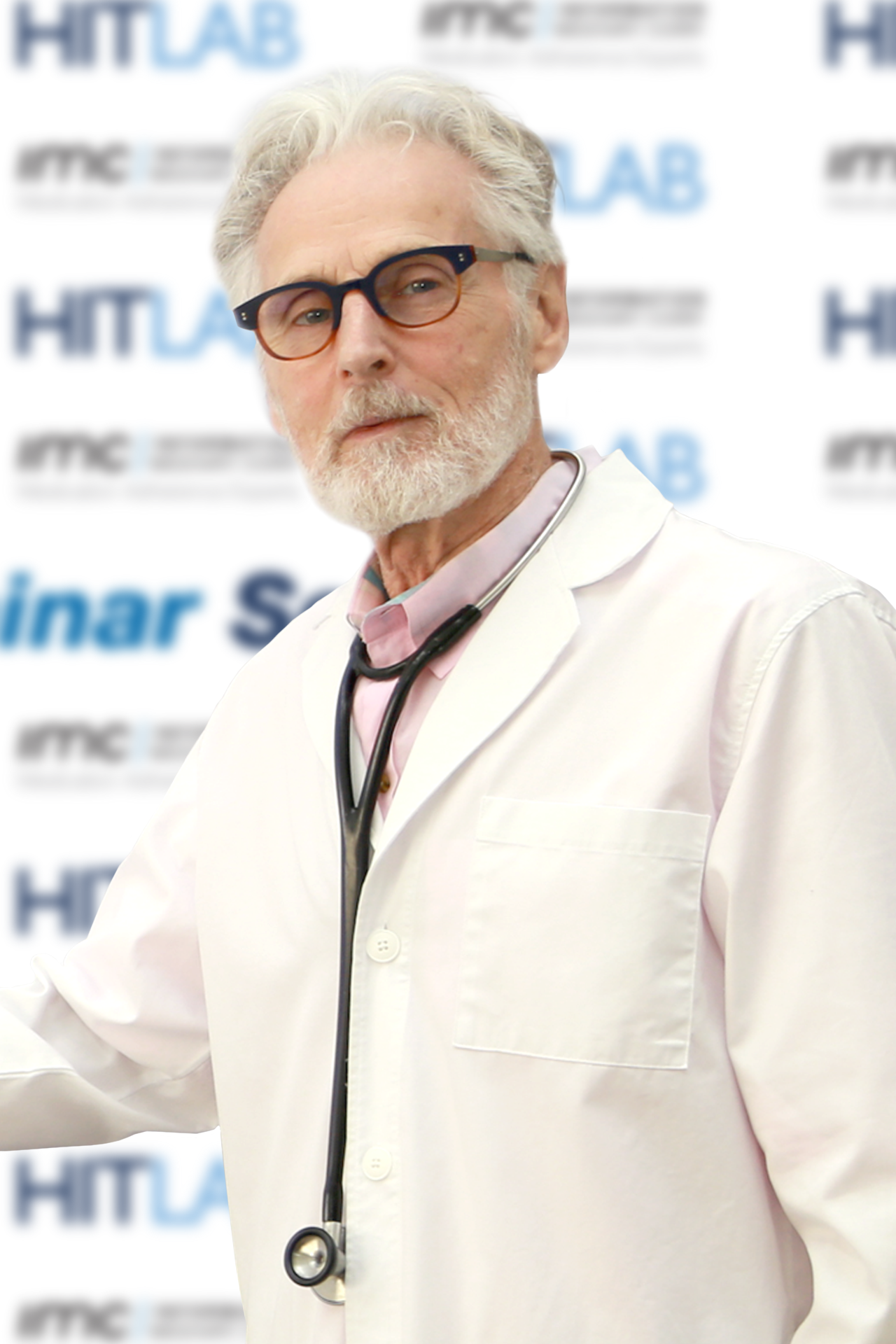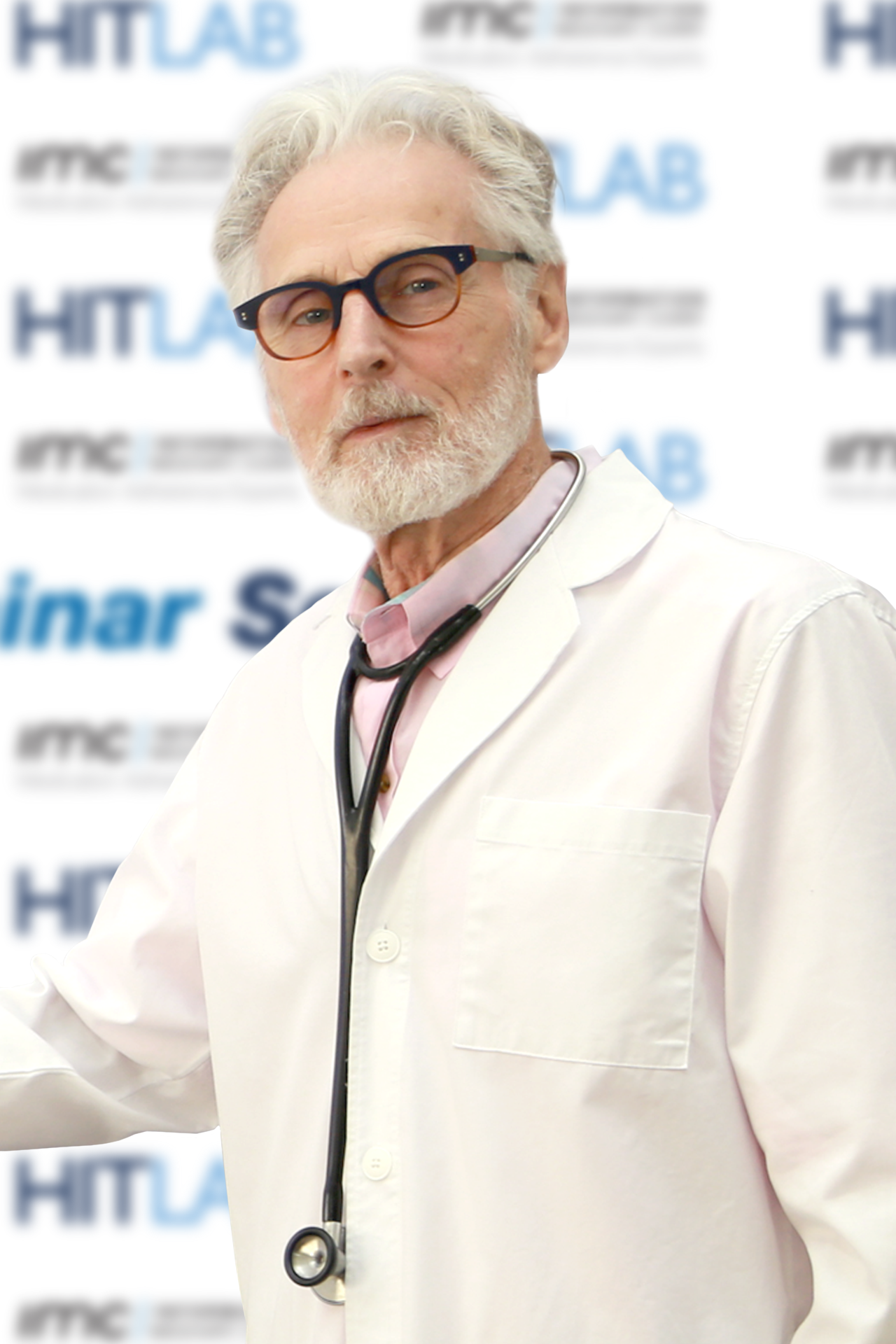 MD, Ph.D., President & CMO
Allan Wilson
Allan Wilson MD PhD was Full Professor and Head, Section of Addiction Psychiatry, at the University of Ottawa for over 25 years. He co-founded IMC in 2001 with Michael Petersen, and now devotes full time to the study of medication adherence. Allan has worked as a consultant in the health-care field for both public and private sectors, and his research interests lie in clinical pharmacology, biotechnology and large data systems. He is an internationally known researcher in the field of addiction medicine, and has published over 100 academic papers in the areas of pharmacology and clinical outcome research.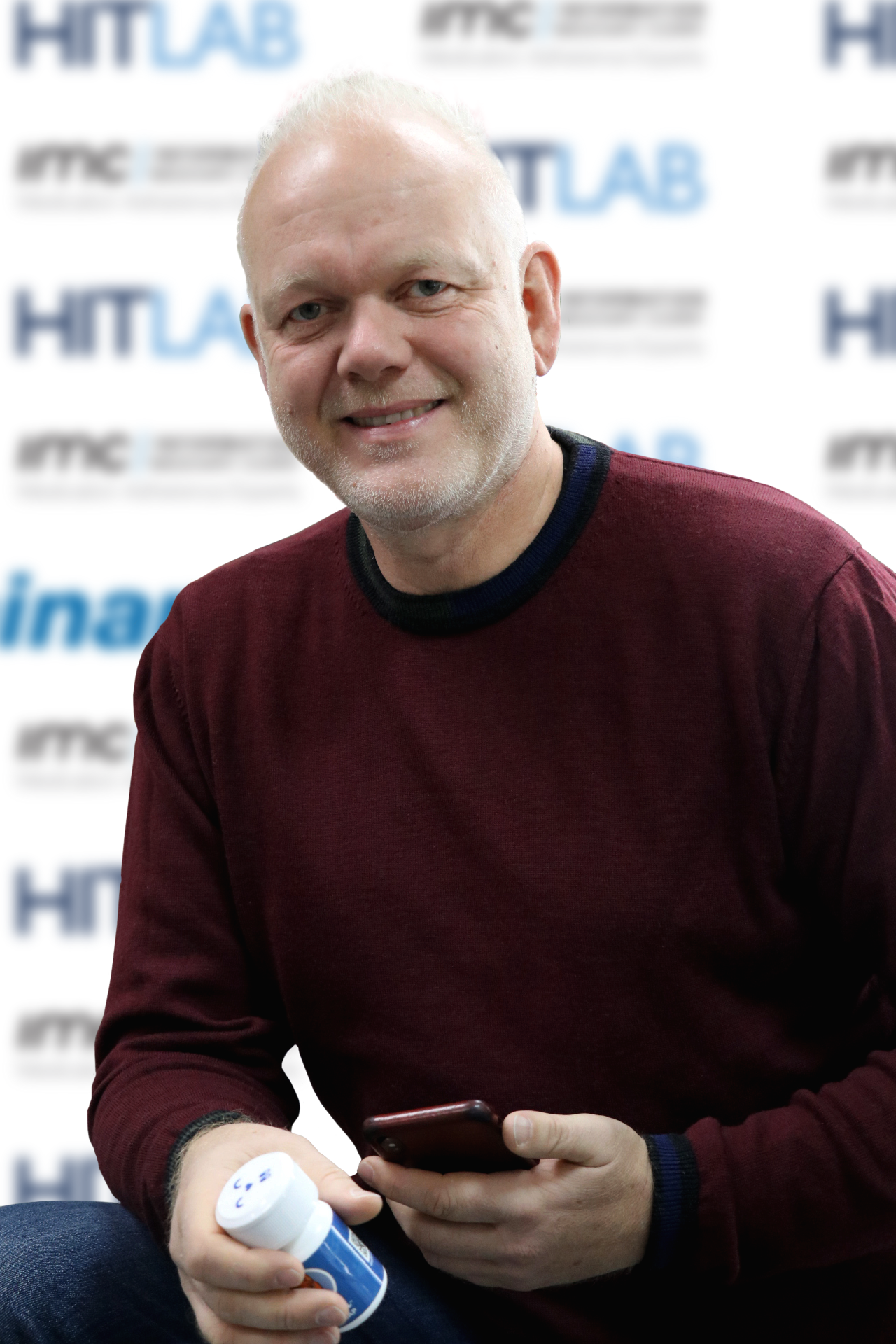 Chief Executive Officer
Michael Petersen
Michael's high-tech entrepreneurial career spans over 30 years. Michael co-founded IMC in 2001 with Dr. Allan Wilson. Since then IMC has become the world's leading provider of innovative medication adherence solutions. Michael operates on a philosophy of partnership and cooperation, and makes IMC's solutions available through a variety of fulfillment channels worldwide. Michael is widely recognized as a leading authority on intelligent packaging technologies and smart packaging sensors, having been invited to many international conferences as a guest speaker.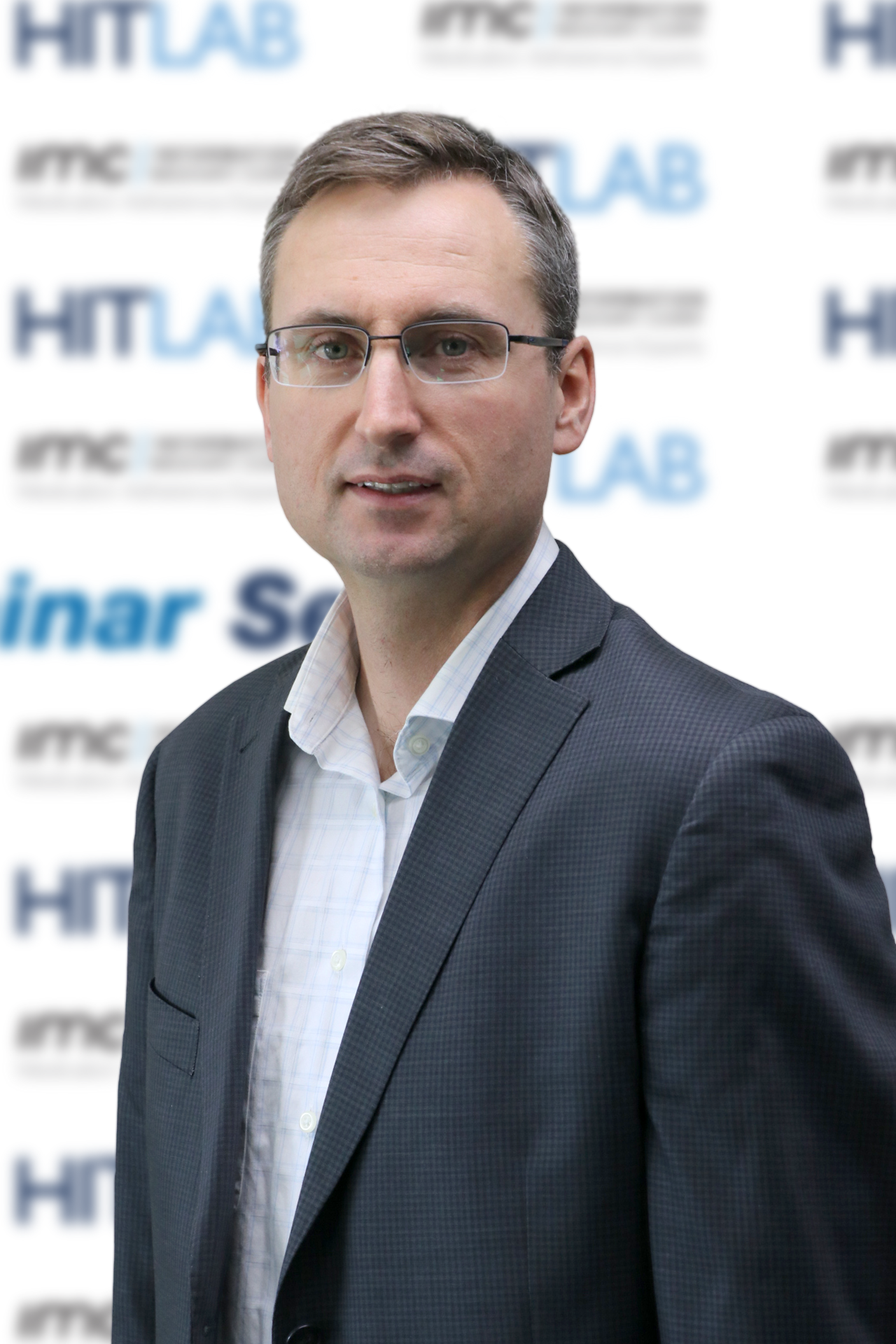 Chief Technical Officer
Dean Brotzel
Dean has a background in Engineering Physics and Computer Science and has been working in tech for nearly 20 years both in hardware and software and with Information Mediary since 2002. Past employment in telecom and automated design software (machine learning) has provided a foundation for the work with IMC's adherence solution platform. Dean leads engineering which is responsible for all aspects of the adherence platform, from adherence device design and manufacture to data visualization in the cloud and almost everything in between.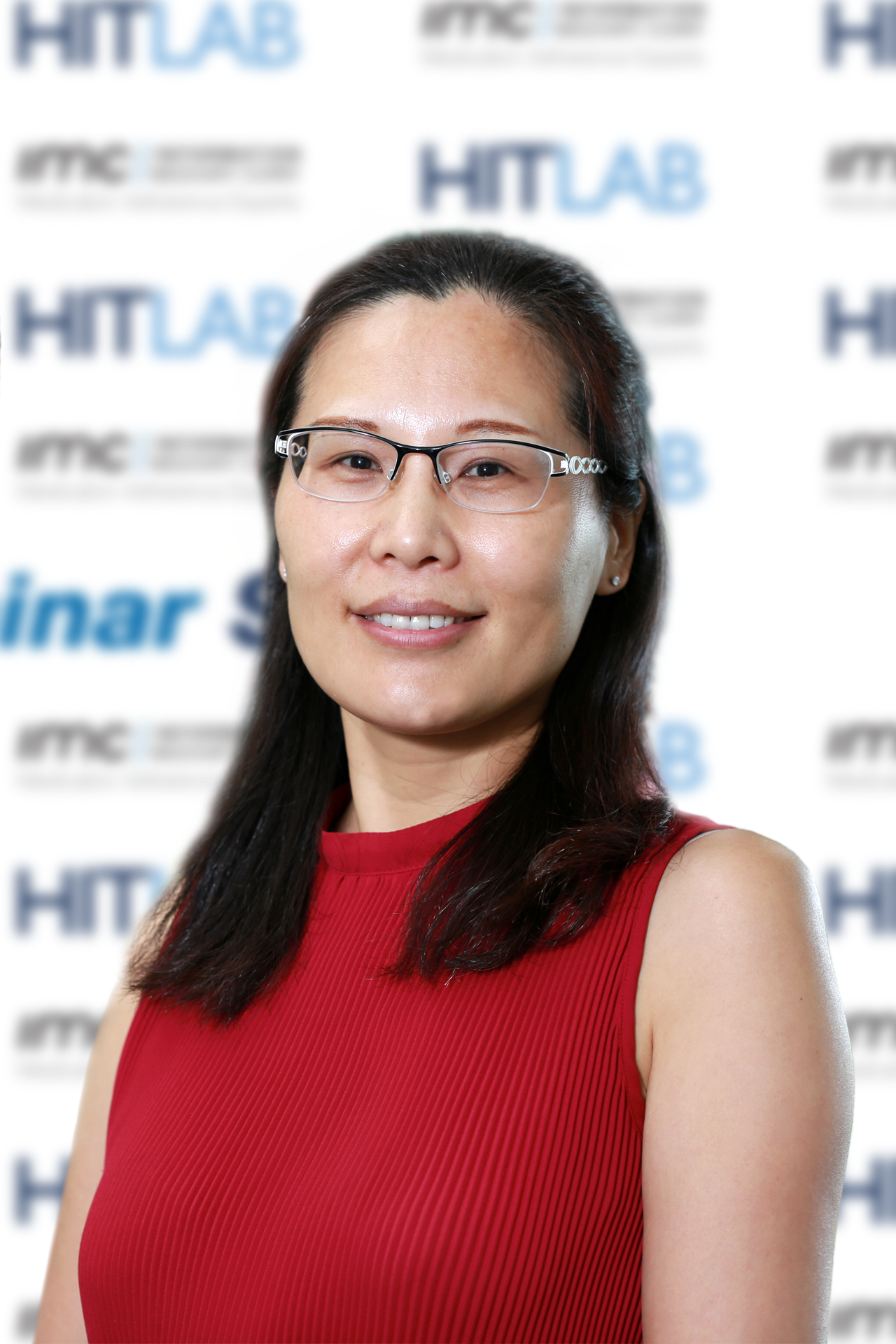 Chief Operating Officer
Rae Liu
Rae has been with Information Mediary Corporation since 2006 and absolutely loves working with the team. Rae has looked after the finance,accounting, human resource, logistics, and day-to-day operations of IMC throughout those years. Rae received her Professional Certificate in Management at Carleton University's Sprott School of Business and a Bachelor Degree from the University of New Brunswick. In her spare time, Rae enjoys hiking with her family.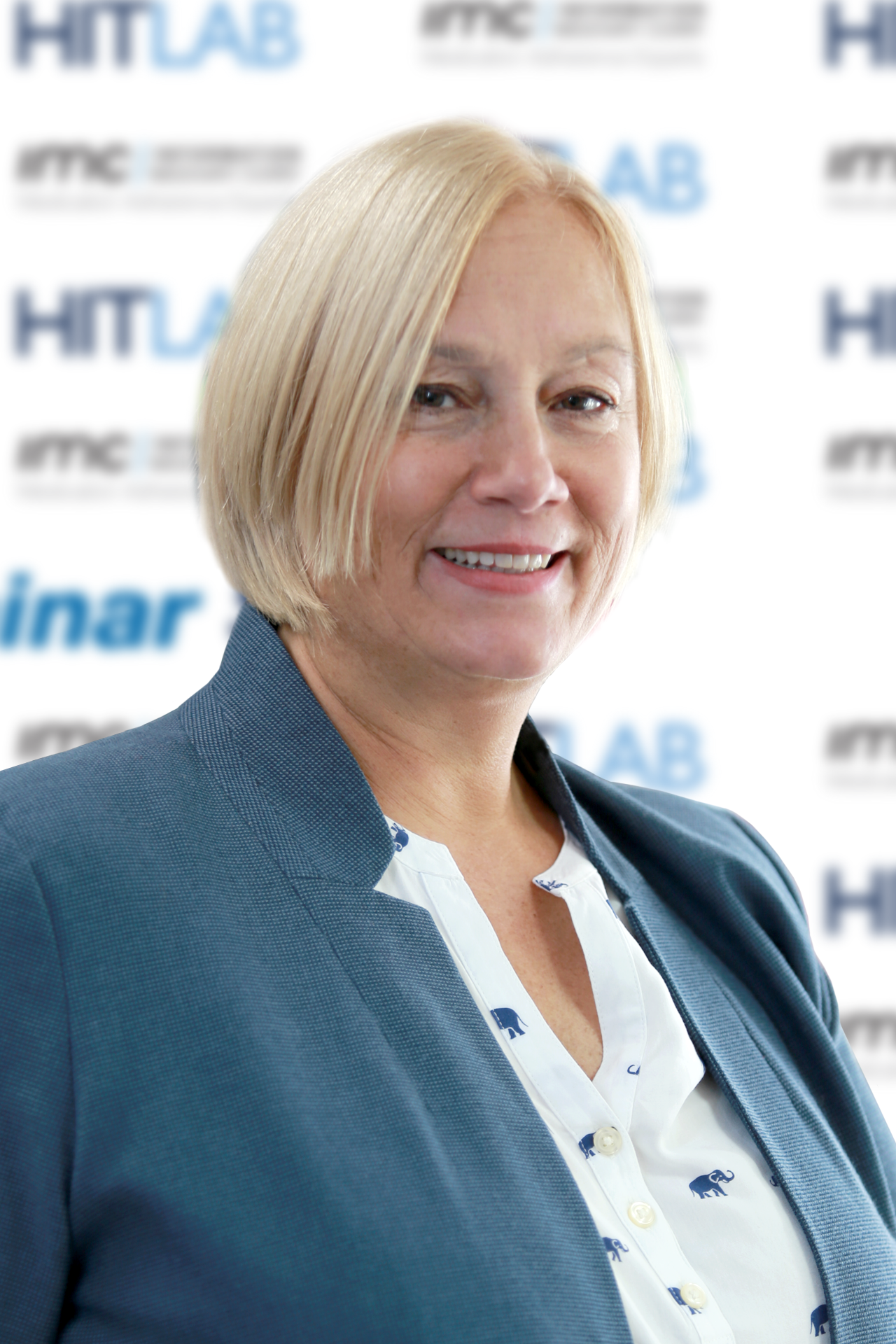 GM & Global Sales Director
Joanne Watters
Joanne Watters is the managing Director of Intelligent Devices Inc., a special economic zone company located in the Cayman Islands. Joanne's experience with digital medication management, electronic adherence data and smart packaging solutions spans over 15 years. Joanne's refreshingly genuine and natural approach to the sales profession is well received. When a client uses a word as powerful as "extraordinary" it is time to stop, listen and be thankful.
"The use of the eCAP has made an extraordinary difference in my son's life, and mine."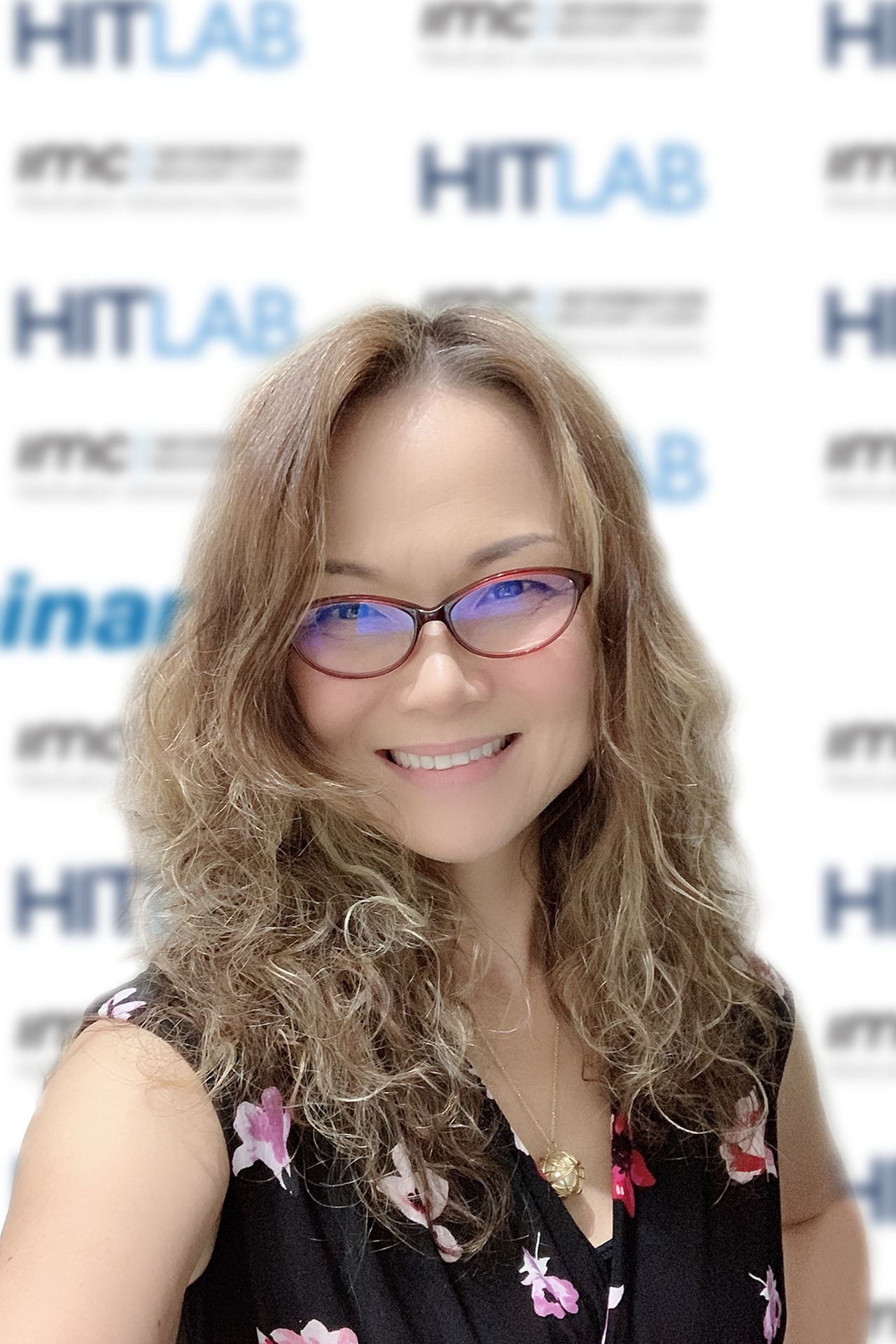 Director & Asia Customer Support
Jen Jeang
Jen is Director of Marketing, Asia Region. She has been engaged in international marketing for more than 10 years, studied in Japan and the United States, and brings in-depth understanding of Eastern and Western culture and business practices.
Jen has extensive experience in factory management, printing and packaging design, new technologies and products sourcing, international exhibition marketing and has exhibited in many countries.
Partners and Cooperations
Scalable Adherence Platform
We like to consider ourselves partner and platform agnostic.

Intelligent Devices SEZC
Intelligent Devices SEZC Incorporated is a global sales, contract manufacturing, marketing and distribution agent specializing in ECM (Electronic Content Monitoring) devices. IDI SEZC currently carries IMC's Med-ic and cold-chain product family.IDI SEZC is a subsidiary company located in Cayman Islands and is responsible for procurement, contract negotiating, global sales and marketing.
Keystone Folding Box co.
Innovative design and manufacturing of paperboard packaging solutions.When smart packaging and CR is required Med-ic fits seamlessly. Keystone's innovative designs include the EcoSlide-RX 3.0 re-closable package and the Key-Pak wallet card; both tested to F=1 CR rating.
American Thermal Instruments
Develops products to advance temperature monitoring and technology that automates existing processes, completely transforming an industry.

medopad
Medopad empowers disruptive healthcare technology businesses with a single route to market so they can reach hospitals, care teams and patients quicker.
Memberships
We are proud to belong
A Proud Member of these Industry Leading Organizations:
Global Clinical Supplies Group
We are a professional, not-for-profit organization consisting of highly motivated volunteers from every segment of the clinical supplies industry. We are entirely focused on advancing and improving the Pharma and Biotech clinical supply chain. We do this in a friendly, energetic way by engaging, developing and providing our members with conferences, continuous education, scholarships, networking and solutions.
The Near Field Communication (NFC) Forum
The Near Field Communication (NFC) Forum is a non-profit industry association formed to advance the use of NFC short-range wireless interaction in consumer electronics, mobile devices and PCs. The NFC Forum promotes implementation and standardization of NFC technology to ensure interoperability between devices and services.

Healthcare Compliance Packaging Council
The Healthcare Compliance Packaging Council (HCPC) is a not-for-profit trade association that was established in 1990 to promote the many benefits of unit dose blister and strip packaging — especially its ability to be designed in compliance-prompting formats that help people take their medications properly.

American Pet Products Association
The leading not-for-profit trade association serving the interests of pet product manufacturers and importers.
RFID Journal 2018 Best Use of RFID to Enhance a Product or Service Award Winner
CPES 2017 Product Innovation Award Winner